Tubing in Palomino, Colombia is one of the most popular activities to do in the town. Why? Because it's fun, relaxing, no-stress and budget friendly. Whether you just want to glide down the river, beer in hand. Or enjoy the thrill of the rapids further upstream. This activity is fun for all the family.
If you're visiting Palomino, this has to be on your itinerary. Find out more about the simple booking process, different experience options and what to bring with you in this complete tubing guide…
Some of the links below are affiliate links, meaning, at no additional cost to you, I may earn a small commission if you click through and make a qualifying purchase.
Why Tubing in Palomino, Colombia is a Must-Do Activity
When you're in Palomino, there's no activity better than a half-day tubing trip. It's relaxing, you don't have to drive for hours to get there and the water is refreshingly cold in the typical hot weather.
Tubing is one of the most popular things to do in Palomino, on its namesake river the Rio Palomino. The river, which starts high up in the Sierra Nevada National Park, snakes its way towards the Caribbean Sea. From its source, the river marks the boundary between the Magdalena and La Guajira regions. Additionally, as it nears the sea, the river marks the western edge of the Sierra Nevada National Park.
This low-stress activity is perfect for groups, couples and families. First, you'll travel with a guide from Palomino to the river via motorbike and foot. Then, you'll get into the tube and glide down the calm but fairly fast-flowing river.
Lie back, relax and take in your tubing experience as you meander through the forest landscapes around Palomino. Finally, you'll reach the point where the Palomino River meets the sea and end your experience on the stunning palm tree-lined Palomino Beach. Here, you can make use of the on-the-beach bars and restaurants, sunbathe on the white sand or enjoy a peaceful walk back to the town.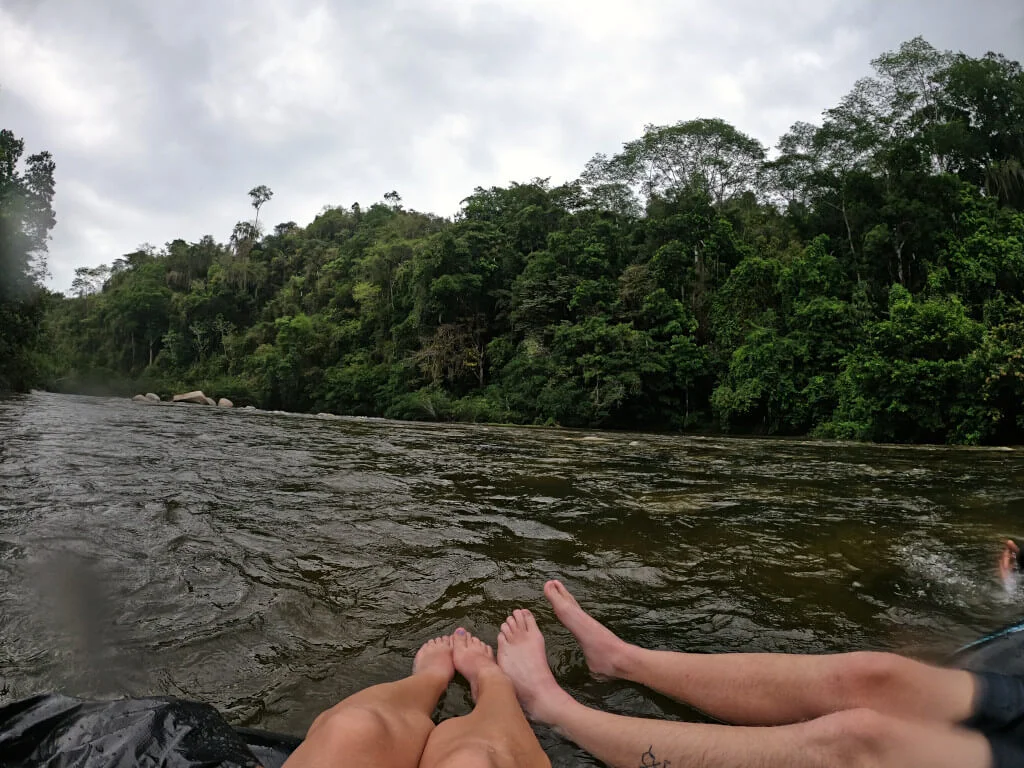 Palomino Tubing Options
In Palomino, there are 4 different tubing experiences available. Although, not every place will offer all of the options. Each of these can be booked for a 1:1 experience with a guide or private couple and group experiences.
Guided Tours
The first is the shortest and cheapest of the guided tours. It's also the one you're most likely to get when booking through a hostel. You'll be picked up in the town and collect your tube, driven on a motorbike for 15 minutes or so and then need to walk another 15 to 20 minutes to reach the start point. Then, you'll get to enjoy around 60 minutes of tubing Palomino's river. Cost: 45,000 COP.
Next up, is my preferred option and the one I'd recommend the most. From the town, you drive for 15 minutes on a motorbike and then hike for around 40 minutes. The hike is mostly uphill, which can be difficult in the humid and hot weather with a life jacket and tube in hand. But, with this option, you'll get to go over small, low-grade rapids in the Palomino River by starting further up river. The rapids add some fun to your tubing journey with your guide on hand to get you into the best part of the river. You'll then also get about 60 to 90 minutes of tubing Palomino's river until you reach the sea. Cost: 60,000 COP.
The final guided tour option takes you to visit the village of indigenous people on your hike to the river. After the motorbike ride out of town, you'll hike for a couple of hours through the forest to the indigenous families, where you'll spend some time. Then, it's onto the river where you'll start your journey on the water back to Palomino. First passing over small rapids at the start before reaching the calmer areas downstream for around 2 hours. Cost: 80,000 COP.
DIY Tours
Lastly, the final option is to rent the tube yourself and travel without a guide to the river. While this might sound like an ideal option, there are several points to consider. If you have your own transport, you'll be able to drive up as far as the road goes. However, you'll then have to walk back to collect your vehicle. Additionally, the trails through the forest to the different start points on the river aren't marked. So, without a guide, there's a risk of getting lost.
How to Book Your Tubing Adventure
Booking a Palomino Tubing tour couldn't be easier. As the most popular activity in the town, there's no shortage of tour operators wanting your custom. But in short, there are two ways to book…
Number 1, you can book through most of the big-name hostels in Palomino. Booking through The Dreamer or Selina, for example, would mean that you get to enjoy the tubing experience with a group of people. A hostel-organised tour will have a set start time and you'll most likely be doing the most basic tubing option (no rapids or indigenous village).
Number 2, is to book through one of many tour operators who have offices along in Palomino. These are easily recognisable because most have a stack of black tubes outside them! When booking with the tour operators, you'll get a choice of start time and a choice of the different tour options they offer.
What you definitely want to avoid though, is booking through an online, 3rd party agency as you'll pay 2 or 3 times more than in Palomino. And, there's always availability, so you don't need to worry about places being fully booked.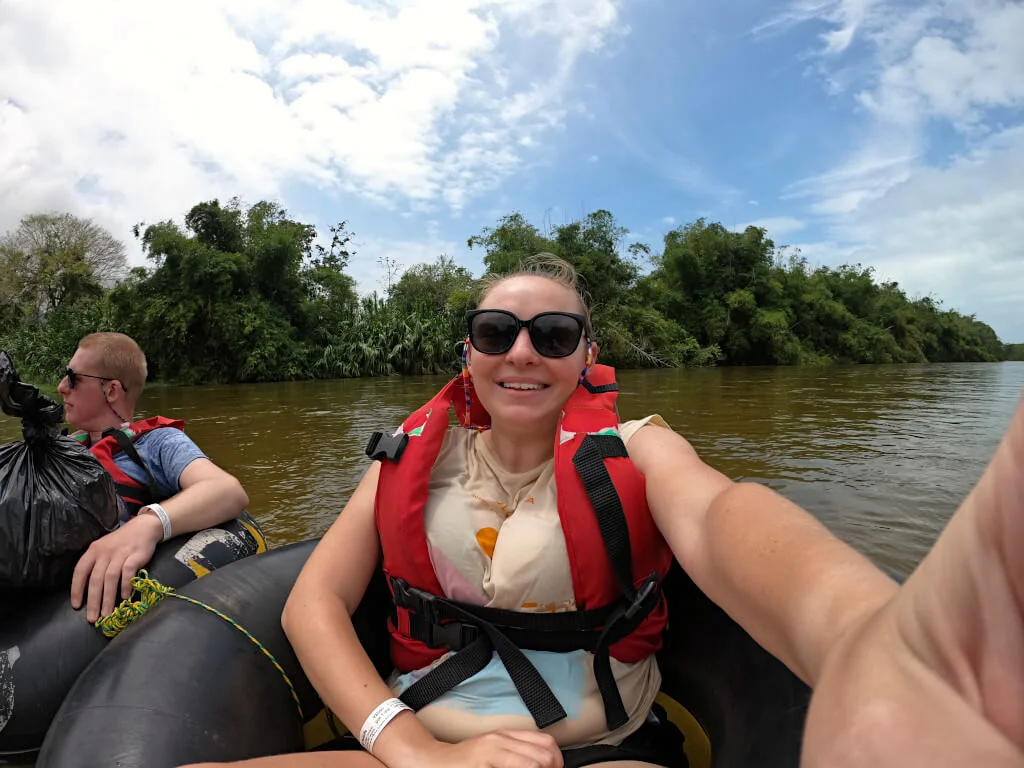 What to Expect
Booking your Palomino Tubing trip is easy. The staff explained the different options and prices, before collecting names, hostel name and what time you want to be picked up. I opted for 9.30 am so that I'd be back in time to have lunch and a relaxing afternoon. Plus, in the rainy season, the best weather is in the morning.
On the day, you'll get picked up by motorbike and driven to the operator's office. You'll collect your tube, life jacket and receipt – which you need to keep to give to the staff near the river. Then you'll get driven for around 5 minutes on the back of a motorbike (while holding your tube) until you reach a small ticket office. Here, you exchange your receipt for wristbands showing that you've paid.
There's then another 10 to 15 minutes of driving until you reach the end of the road. Now, it's time to continue on foot. The Palomino tubing experience you've booked will dictate how long you walk. But, in essence, they're all uphill, sweaty walks through the forest.
When you finally reach your entry point to the river, you'll need to put your belongings and shoes in the dry bags. Then, the fun really begins as you get on your tubes and into the water.
Our guide gave us the option to tie our two tubes together and we opted for this. It meant we were together the whole time and one of us wasn't spinning off to the other side of the river.
The guide stayed with us the whole time and, especially in the rapids, made sure we were in the right part of the river and warned us when the water was shallow. Although, I missed the first warning and hit my bum on the riverbed! Otherwise, the guide was not at all imposing and just let us chat and enjoy periods of silence.
After enjoying well over an hour of tubing Palomino's river, we reached the point where the river meets the sea. There's a shallow exit point at the side of the river, as you don't want to actually end up in the sea. Some tour operators will require you to return the tube to them in the town. Luckily, our guide took our tubes and we were free to enjoy the rest of the day. We took a scenic walk back along the beach, although we do wish we bought a towel to dry our feet. As we ended up walking back through Palomino barefoot!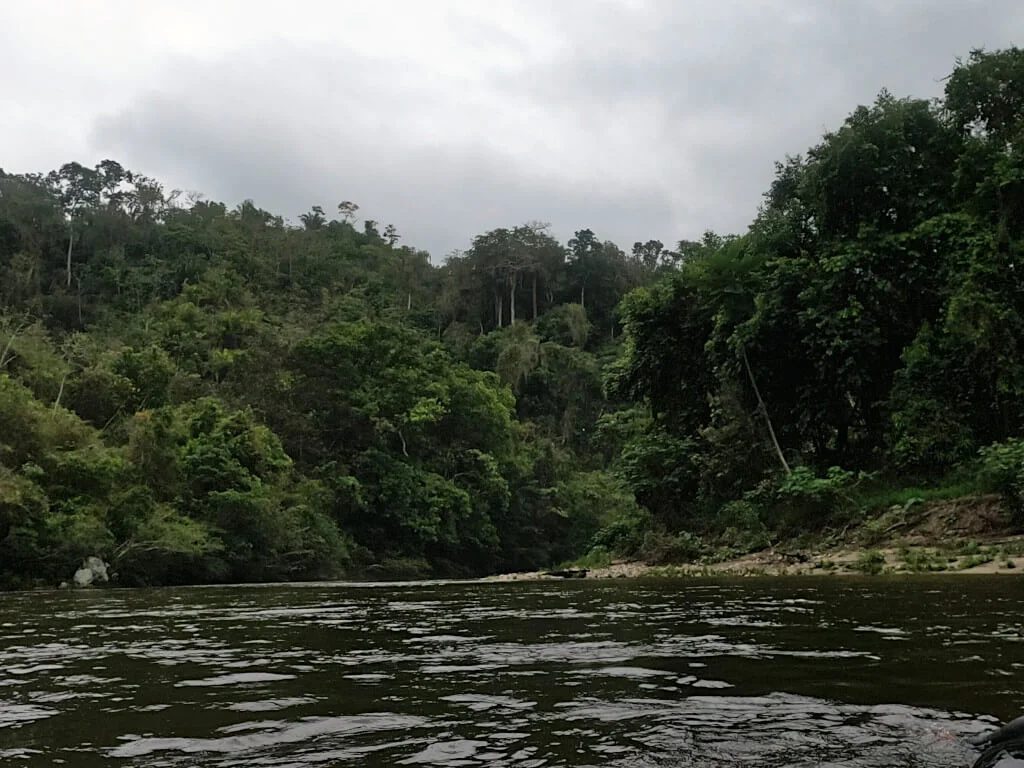 What to Bring With You
Honestly, you want to bring as little as possible. Anything you do bring that isn't the clothes you're wearing will need to go in a dry bag to avoid getting wet and/or washed away.
What to wear: swimwear, t-shirt & shorts, sturdy shoes (ie walking sandals or trainers), sunglasses and hat, sun cream.
Not only do you want to avoid your belongings taking a swim in the river. But you also want to carry as little as possible through the humid forest as you also have to carry your tube and life jacket. Stick to the essentials:
Water and any other drinks (eg beer). Once you leave the town there is nowhere to buy any.
GoPro with floatation hand grip and wrist strap if you have one. If not a phone in a waterproof case with an attachment to you is good for photos. But, you can also leave all technology behind and enjoy being in nature.
A small towel to dry off at the end (especially if you're wearing trainers)
Dry bag for any personal belongings
The tour operator I booked with provided separate bags for our shoes and socks. Additionally, they also provided dry bags if you didn't have your own. But, as I travel with this 5-litre dry bag perfectly sized for a phone, camera, sun cream and a couple of other bits, I didn't need one.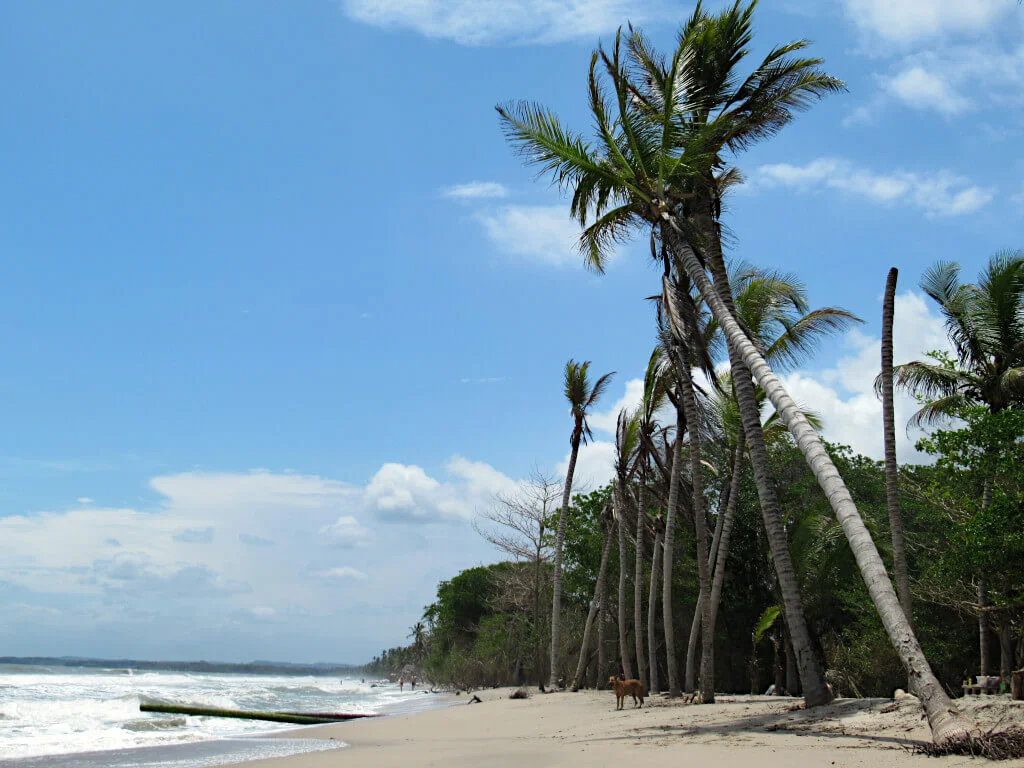 ---
Do you have any questions or want any more information? If so, drop a comment below and I'll get back to you!
Information and prices are correct as of May 2022 but are subject to change in future.
---
More Colombia Travel Inspiration…
PALOMINO: Palomino: Santa Marta's More Trendy Neighbour (A Complete Guide)
PALOMINO: Palomino Beach (Colombia's Caribbean Coast Paradise): Ultimate Guide
MAGDALENA: Playa Taganga (Is This Santa Marta's Dirtiest Beach?)
SANTANDER: San Gil Santander: Complete Guide to Colombia's Adventure Capital
SANTANDER: Chicamocha Canyon Complete Guide | Truly Spectacular!
BOGOTÁ: El Salto del Tequendama Falls: Bogotá's Hidden Gem [Complete Guide]
BOGOTÁ: Cascada La Chorrera, Choachi: Colombia's Tallest Waterfall (Ultimate Guide)
---
PIN IT FOR LATER!