Welcome to zoegoesplaces
All I've ever wanted to do is travel. Near or far, rain or shine, by foot, car, plane, train or boat. There are so many different types of travel. It isn't something reserved for certain age groups or incomes. Travel is more than backpacking or two-week summer holidays, it's more than European weekend or UK city breaks.
Travel is for everyone, everywhere.
No one should gatekeep travel. There is no right or wrong way to travel. All inclusive holidays aren't any better than backpacking trips. Long-haul destinations are no better than staying local. Travel is what ever you want it to be, and no one should be telling you otherwise.
zoegoesplaces is a hub of practical guides firmly routed in believing that travel is for everyone. zoegoesplaces is for everyone. It's for everyone who wants to enjoy life – near or far, rain or shine. If you want to visit tropical countries and foreign lands, zoegoesplaces is for you. If you want to never bore of spending time in your home town, zoegoesplaces is for you.
Sure, I might not have written about everywhere yet. But, this website is growing fast and I have plans to travel the world!
I aim to share my travel experience and advice from the well-known to the weird and wonderful places I visit. With practical advice and honest reviews that I would've benefited from when planning trips. Comprehensive guides to get you places and have a fantastic time. No place too big or too small!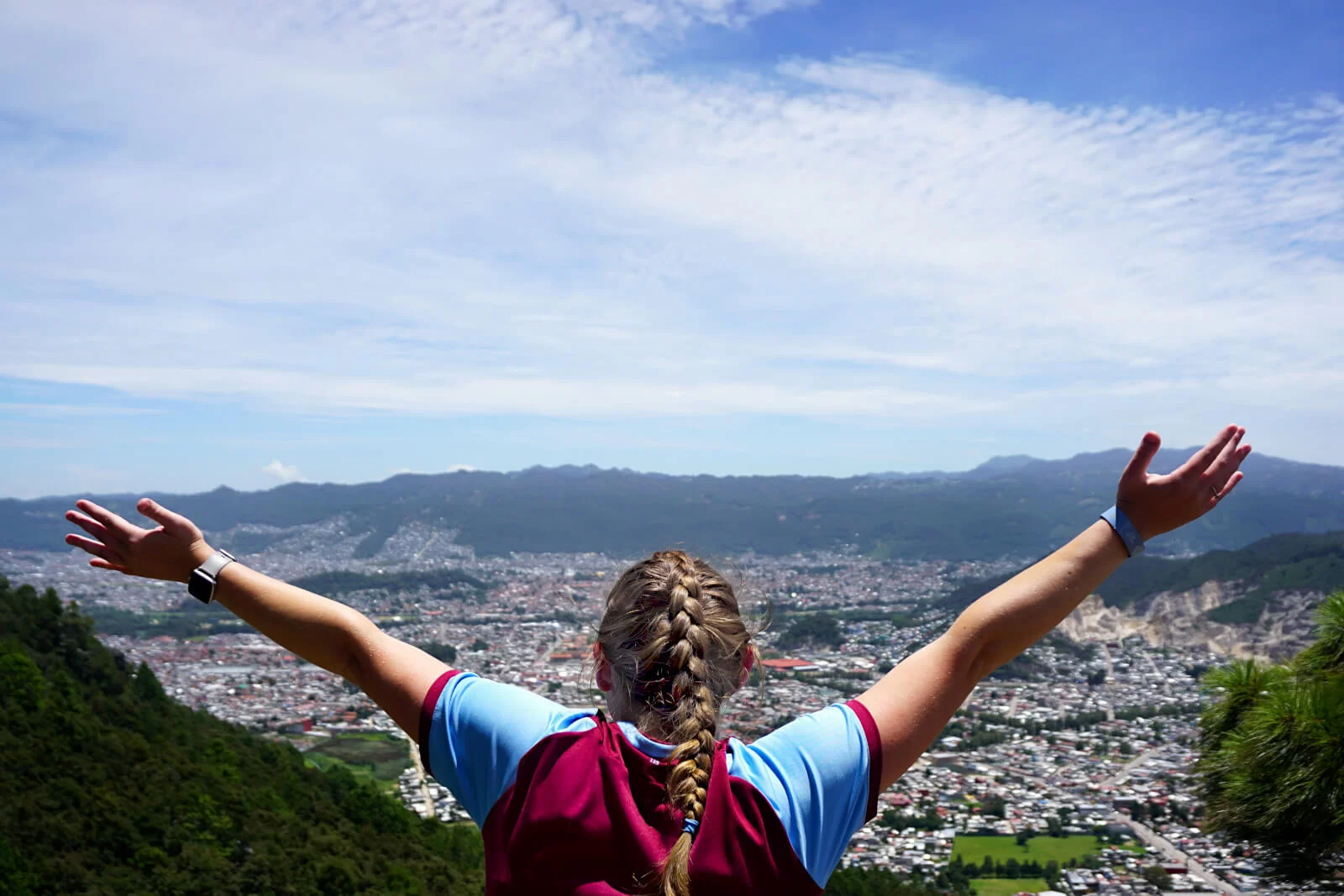 About Zoe
I'm a twenty-something girl who loves to travel! Originally from London, I moved to Yorkshire in 2011 to go to University and have lived there ever since (other than 18 months living in Manchester).
I have a PhD in biomechanics and worked as a Medical Writer for 3.5 years after. Then, in May 2021, I quit my job and picked up my backpack to travel through Central and South America. You can keep up with where I am in the world on my Travel Diary page.
Before this trip, I'd visited 21 countries across 4 continents. And now, I'm on track for reaching 30 countries before I reach 30! (January 2022 edit: 28 countries down, 8 months to go). I love spending most of my time exploring in the countryside or city, with shorter periods in beach towns for the swimming and sunbathing. I love walking in the outdoors and am regularly found spending my weekend lugging myself up hills and to viewpoints, despite having zero tolerance/physical fitness for walking on any kind of incline!
Eating is another favourite travel activity of mine. And, finding a local gem of a cuisine is the *chef's kiss* moment. Generally, if it has cheese, it's a yes from me.
Top bucket list destinations: Machu Picchu and Everest Base Camp
Favourite countries visited to date: Croatia, Mexico, China, Guatemala
Favourite cities visited to date: Manchester, Pula, Chicago, San Cristobal de las Casas
Non-travel-related hobbies: Watching football or gymnastics, eating chocolate
For more about me and my travels, head over to my Instagram @zoegoesplaces.