Travelling and visiting new places has always been a part of my life. Growing up, I was lucky enough to visit new countries on holiday each year, as well as many holiday parks on the south coast of England.
Being born in London, I was no stranger to the bright lights and busy streets of the big city. But, besides three trips to Cardiff in three years (cheers West Ham, but can we not talk about that Steven Gerrard goal…), I'd never really seen much else of the UK before I went to University. And, I thought that everywhere north of the Watford Gap looked like the set of Billy Elliot and I hated northern accents.
So, I did what any 18 year old would do… I moved 200 miles to university in Hull, Yorkshire in 2011 (where the houses did actually look like those in Billy Elliot!). But three years quickly turned into more. No sooner had I finished my undergrad (BSc) degree, I interviewed for a PhD, which I started later that year.
I loved my time at university! Hull was cheap and friendly, I had a great social life, I visited different parts of England now right on my doorstep. I even had friends with northern accents – and I could understand them (most of the time)!
Life in Hull was great, soon that became life in Leeds at the end of 2016. And by the time I had finished my PhD, I was living in and loving Manchester in 2018. It's now 2021, and I have to admit to myself, I might be a little northern at heart. But as southern sounding as ever, so all is good!
Throughout this all, I've always wanted to travel more. As a student, I had got to travel to Ireland each year as part of a sports team, and been on girls' holidays to beach destinations. I'd got to visit the fabulous (Cape Town) and not-so-fabulous (Wolverhampton) to present my PhD work at conferences.
Post-PhD I got a good job. I got paid to travel for work and, finally, I was earning enough money to go on great holidays. In two years I visited the USA, Germany, the Netherlands, Spain, Switzerland, China, and Indonesia. And, it wasn't just abroad, I also visited Snowdonia, the Cairngorms, Loch Lomond, the Yorkshire Dales, the Peak District, and the Lake District in this time.
I had so much more planned for 2020. I spent new year in Scotland and took road trips to London and Cambridge. I came back from Cambridge on 1 March 2020 and within days it was quite clear that everything was about to change…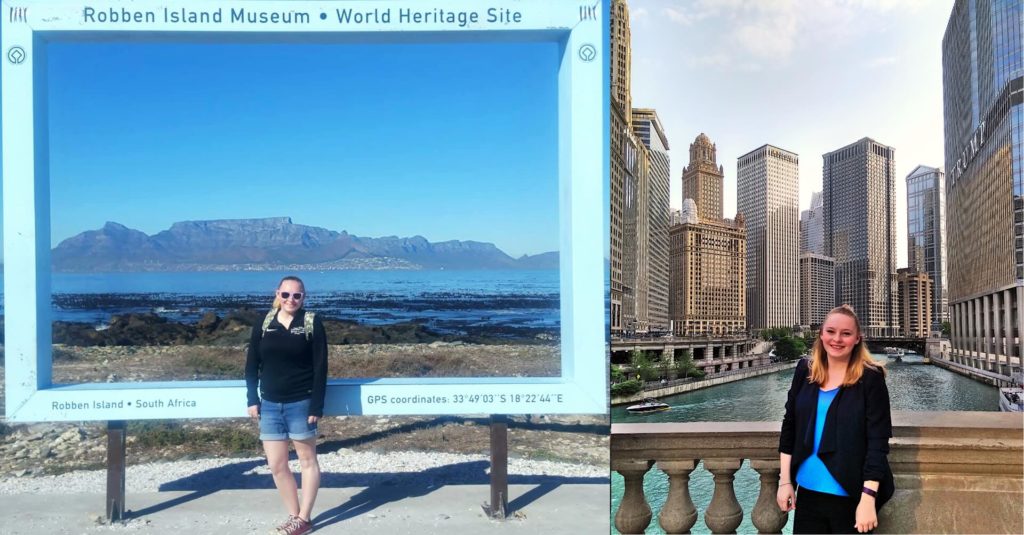 About zoegoesplaces
My new life in lockdown left me with a lot more free time than I'd had previously. A 5-second walk within my flat replaced my 2-hour round trip commute from Leeds to Manchester. The football season was on hold, and so were my trips to London every other weekend. And, video calls had replaced nights and meals out.
But after a week of a lot of Netflix, and way too many UK press conferences, I was really bored, and needed to find a better way to use my time. So, I decided to set about doing all those things I'd always wanted to do but always thought I didn't have the time.
So, zoegoesplaces was born.
A place to share my travel experience and advice from the weird and wonderful places I've visited over the years. The place where I can share practical advice and honest reviews that I would've benefited from when planning trips. A place to document my journey and look back in years to come at how the pieces came to fit together.
For more about me and my travels, head over to my instagram @zoegoesplaces.