Cancun and Playa del Carmen are two of the most popular and visited towns on the coast of Quintana Roo. Both attract domestic and international tourists from backpackers to luxury holidaymakers.
And, many people split their time in Mexico between the two towns. As such, plenty of transport options from Cancun to Playa del Carmen exist.
But, navigating which works for your budget, location and preference can be tricky. That's why I've put together this totally comprehensive travel guide to get you to Playa del Carmen, whether that's from Cancun Airport, Downtown or Hotel Zone.
And if you want to go from Playa del Carmen to Cancun, you just need to do these routes in reverse. The prices will be the same.
Some of the links below are affiliate links, meaning, at no additional cost to you, I may earn a small commission if you click through and make a qualifying purchase.
How far is Cancun to Playa del Carmen?
Cancun International Airport is located 55 km north of Playa del Carmen. Both Central Cancun (68 km) and the hotel zone (73 km) are slightly further away.
What is the Closest Airport to Playa del Carmen?
By distance, the closest airport to Playa del Carmen is Cozumel International Airport (CZM). The disadvantage is that this is located on the island of Cozumel, 17 km off the coast of Playa del Carmen.
Cozumel Airport is mainly serviced by domestic flights from Mexico City and small jets from Cancun.
Although, direct flights from Montreal, Los Angeles, Houston, Miami, Charlotte, Denver and Chicago operate a few times a week. If you fly into Cozumel, you'll need to catch a ferry to Playa del Carmen.
The next closest airport to Playa del Carmen is Cancun International Airport (CUN). This is a much larger airport with flights operating daily to and from cities across Mexico, all of the Americas and Europe.
---
Find the best prices and the best dates with flight comparison sites like Skyscanner!
Make sure you use tools such as 'Add nearby airports' and set your departure airport as wide as possible (you can just put the United States) to see the cheapest places to fly from! Check prices for your trip here…
---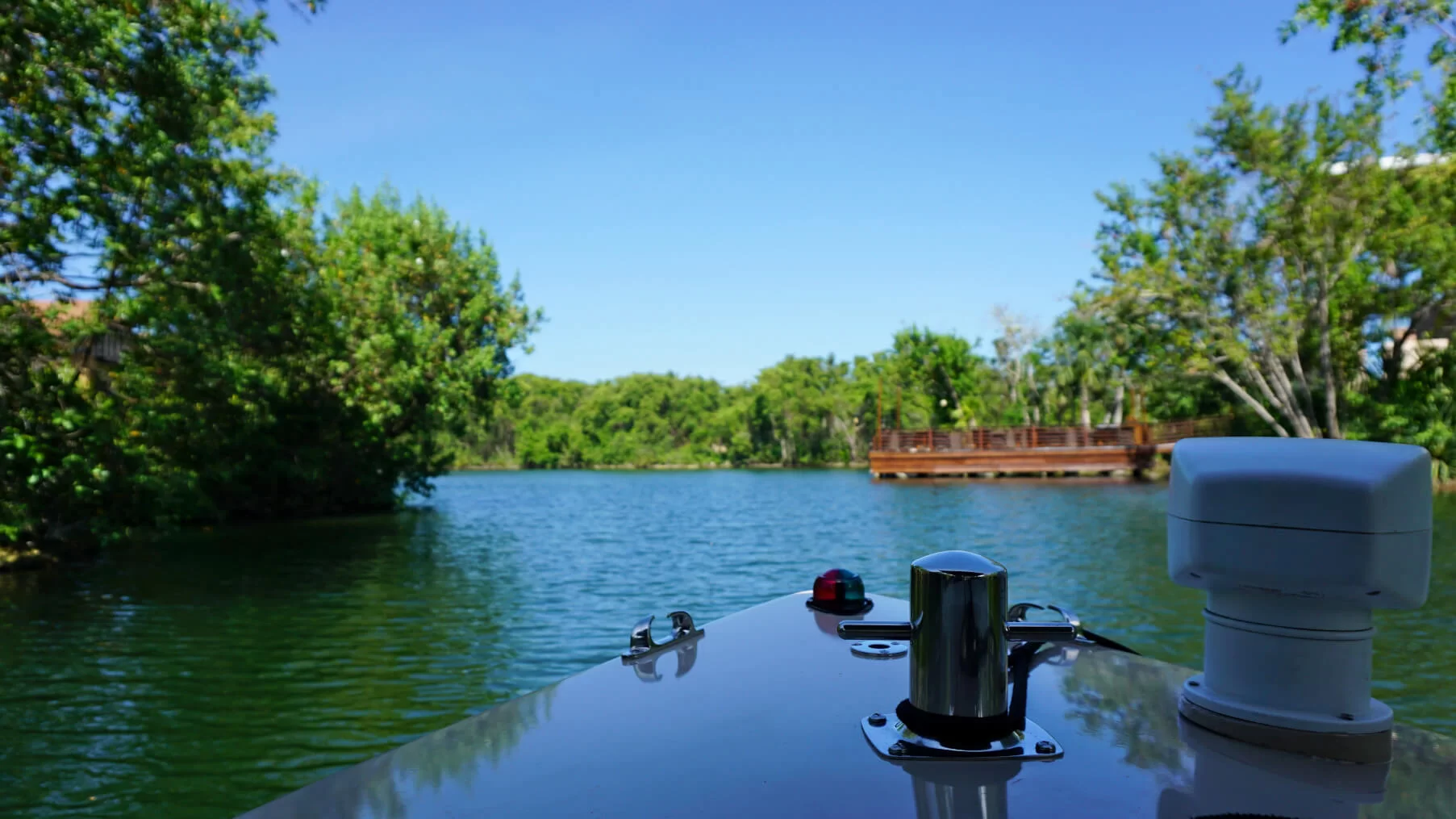 How to Get from Cancun Airport to Playa del Carmen
The drive from Cancun International Airport to Playa del Carmen takes around one hour with plenty of transport options. There's something to suit all budgets, group sizes, travel preferences and requirements.
1) ADO Bus from Cancun Airport to Playa del Carmen
Taking a bus from the airport to Playa del Carmen is cheap and easy. Plus, there's almost always plenty of room for large luggage.
ADO is the company you'll need to use. Their buses collect passengers from outside each of the airport's 3 terminals.
ADO buses run directly to Playa del Carmen from the airport roughly every 30 minutes between 07.40 am and 11.45 pm, 7 days a week.
A one-way ticket costs 230 Mexican Pesos per person. Buy your tickets online through a travel comparison site, through ADO's website or app (in Spanish), or at the ticket booths outside the airport (next to the bus stands).
The bus station in Playa del Carmen is on the main strip of restaurants, shops and bars – 5th Avenue. From there, you'll be able to walk or take a taxi to your hotel. Remember to agree on the fare with the driver before getting in!
2) Cancun Airport Transportation (Private Transfers & Shared Shuttles)
Private transfers to Playa del Carmen are the more expensive option. Although, a shared shuttle from Cancun Airport to Playa del Carmen costs only slightly more than the bus.
Additionally, these transfers are more convenient with door-to-door service. Perfect for those looking for a low-stress option or those arriving very early/late in the day.
The shared shuttle service has a luggage limit (one full-size suitcase and one personal item). While private transfers have a cost per vehicle.
Meaning you'll need to fit your group and all their luggage inside – otherwise, you'll need to book an additional vehicle.
For shared shuttles, the cost can be as little as 14 USD per person. Although, shared shuttles have a waiting time of up to 60 minutes and will go between the terminals before taking you to your hotel.
The cost of a private transfer starts at around 50 USD per vehicle. But, this cost is split between all passengers and therefore it's more economical for groups of 3 or more.
Importantly, it's essential to book in advance for these services!
Cancun Airport also operates a transportation service. You'll be picked up from outside the terminal you arrive into but the advertised rates on the website homepage do vary from those when you actually go to book.
> > > RELATED POST: Looking to travel to Caye Caulker and Belize? This guide on how to get from Cancun to Caye Caulker is for you with the return of the ADO bus in mid-2023!
3) Hotel-Organised Transportation From Cancun Airport to Playa del Carmen
If you're staying in a fancy hotel or luxury resort in or near Playa del Carmen, then there's a good chance your hotel has its own transfer service.
This may be free or available at cost depending on your package, hotel, etc. Enquire directly with your hotel for more information.
4) Colectivo
Colectivos are a cheap form of transport all across Mexico. Minibuses that run set routes without set schedules for a low fee.
You don't book in advance, you simply flag one down as it passes or board at the start point of the route.
Technically, it is possible to get from the airport to Playa del Carmen by colectivo. There are, however, a couple of catches. I will explain!
No colectivos operate at the airport. Rather, you'd have to walk from the terminal building to the roadside of Highway 307.
Here, you'll need to flag down a passing colectivo that's heading toward Playa del Carmen. The cost will be 45 pesos if you choose this option.
Now, the first issue is that you'll have to walk around 45 minutes to the highway. With your luggage and in the Caribbean heat/humidity.
The second is that colectivos do not have much (if any) luggage space. The minibuses are designed to fit as many fare-paying passengers as possible. So, if you're travelling with a suitcase or large backpack, there just might not be space.
5) Taxi from Cancun Airport to Playa del Carmen
A convenient option that requires no pre-booking is to take a taxi from the airport to Playa del Carmen. Unfortunately, this comes with a pretty hefty price tag and is likely to require some negotiation.
A likely final fare is around 1200 to 1500 pesos (60 to 80 USD). However, if you ask a taxi driver how much then the first response is likely to be much higher.
Do not get into a taxi until you've agreed on a fare that you're happy with. Don't be afraid to walk away if you feel like you're being taken for a fool!
Demasiado is a useful Spanish phrase to say meaning too much/too expensive.
Personally, I would say if you're considering getting a taxi, save yourself from the hassle (and being hassled) outside the terminal and book a transfer for the same price.
6) Renting a car
Hiring a car at Cancun Airport is a convenient way of getting to Playa del Carmen. But, I'd only recommend this if you were already planning on hiring a car during your time in Mexico.
Lots of rental car companies are based at Cancun Airport including well-known multinational and domestic brands. Use a comparison site, get recommendations and book direct for the best deal.
While hiring a car in the Yucatan Peninsula can be cheap, it does come with a few possible extra stresses. For example, you have to leave a deposit – either a large holding charge on a credit card (1000+ USD) or your ID.
Plus, it's important to know that Mexico requires full insurance. Liability coverage from existing car insurance policies in the US and from credit cards is not sufficient.
The cost of this full coverage – which many companies will make you pay for their own – starts at around 10 USD per day. Hidden fees are also common and you can't believe the first price you see advertised.
If it sounds too good to be true, it probably is.
Once you've hired the car, you'll have to meticulously inspect the car to make sure that all and any damage is recorded to avoid being charged by the car rental company. After that, you need to think about safe places to park – and the cost of these.
And, finally, the police have been known to target hire cars in Quintana Roo. Pulling them over and demanding fines for offences that didn't happen.
If you are pulled over by the police for any reason, make sure you have a copy of your driving licence and only carry a small amount of pesos in your purse/wallet (up to 500 pesos). Hide the rest of your money deep in a bag.
If the police want to fine you, ask them to take you to the station to do so or provide a receipt. This usually deters them from continuing to get money from you. Speaking some Spanish will also help in this situation.
> > > RELATED POST: Need to travel to Tulum from Cancun or Cancun Airport? You'll want to check out your options in this handy and up-to-date 2023 Cancun-Tulum transport guide!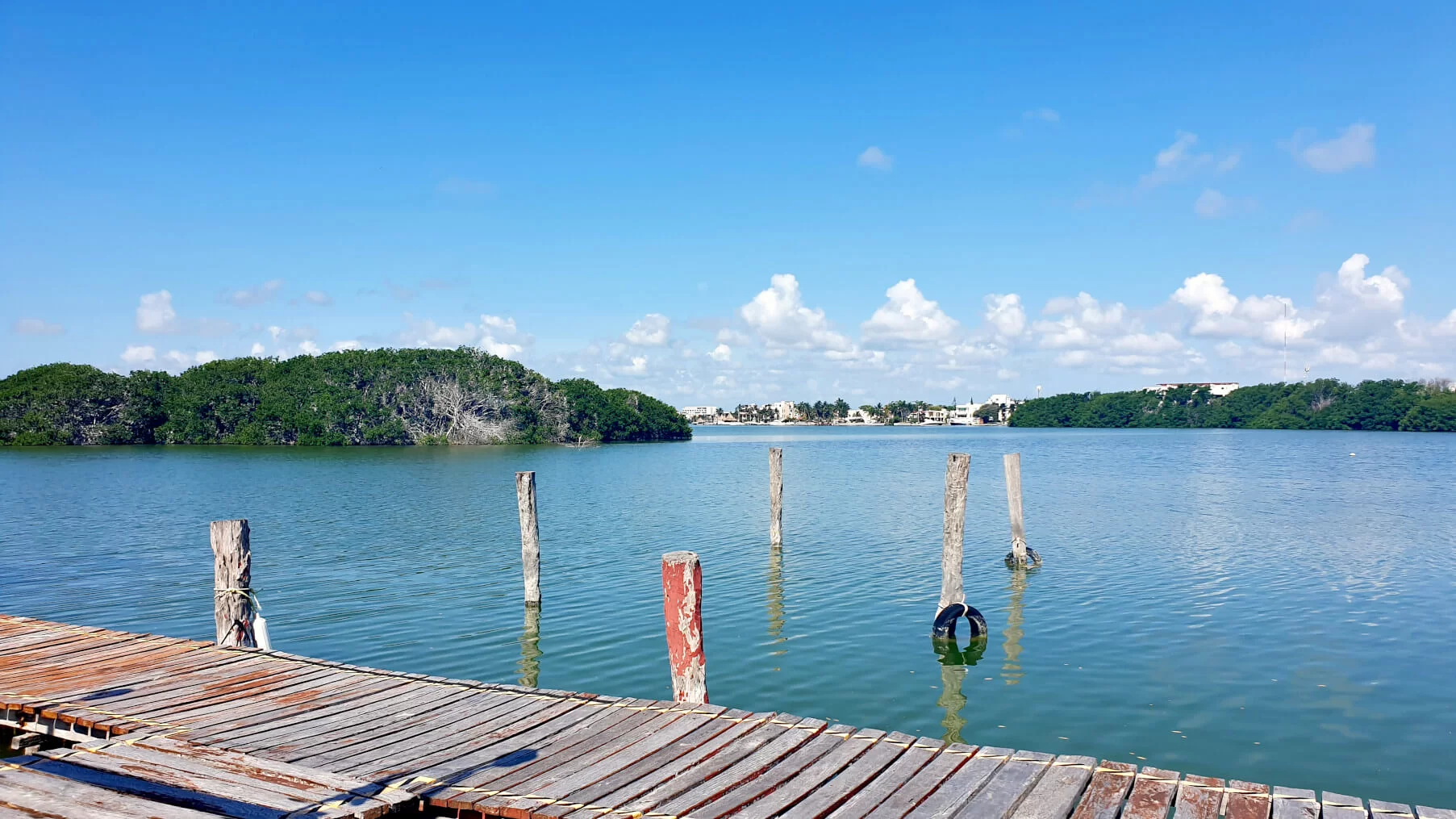 Getting from Downtown & Cancun Hotel Zone to Playa del Carmen
Travel time from Cancun Hotel Zone to Playa del Carmen is usually around one hour. And, roughly the same from the downtown area.
But, it can easily be more as traffic easily builds in both towns. So, if you need to get to Playa del Carmen for a certain time, allow yourself plenty for the journey.
1) Bus from Cancun Hotel Zone to Playa del Carmen (And from Downtown)
To get from Cancun Hotel Zone to Playa del Carmen, you first need to get to Downtown Cancun. Take the R1 local bus from the northbound side of the main road in the hotel zone.
This bus will cost 12 pesos per person, cash only. You'll need to get off on Avenida Tulum, opposite the ADO Bus Station in the Centro district (just before the McDonald's).
Cancun to Playa del Carmen bus services leave all throughout the day. The first ADO bus is at 06.15 am and the last is at 06.00 pm.
The cost is 75 pesos for the smaller, 16-seater ADO Connect services and 104 pesos for the full-size ADO coaches. Both buses have air conditioning and TVs on board, but the larger buses also have luggage compartments, reclining seats and toilets.
If you're travelling with suitcases or backpacks, I'd recommend getting the large ADO coach service.
Tickets can be booked through the ADO website, app or at the bus station. Although all of this requires speaking or reading Spanish.
A more convenient and stress-free option is to book through a travel comparison website in English. This way you'll get to book in advance for the service you want meaning your travel day is a little easier.
Cheaper bus tickets from Cancun to Playa del Carmen may be available through second-class buses such as OCC. These can only be booked in person at the bus station, not online.
The 2 Bus Stations in Playa del Carmen
In Playa del Carmen, the turista ADO Bus Station is located on the town's busiest street – 5th Avenue.
Here, you'll be within walking distance of most of the central hotels, hostels and apartments. But, you'll also easily be able to get a taxi to where ever you need to be.
The 'alterna' terminal is also located in the centre of the town. Buses from Cancun generally stop at both locations, so check which is nearer to your hotel. Transport to the alterna terminal is about 2 pesos cheaper and there are later services.
2) Colectivo
If you're planning on visiting a few towns and cities while in Mexico, colectivos are about to become your new best friend. These minibuses run all through the day either from town to town or from a central area to residential areas or tourist attractions.
Getting a colectivo from Cancun to Playa del Carmen is cheap and easy, but you'll need a few words of Spanish in your vocabulary.
If you're in the hotel zone, first take the local R1 bus to Cancun Centro.
The colectivos leave from opposite the ADO Bus Station. You'll easily be able to spot the large collection of typically white minibuses.
You'll need to find one that is heading south to Playa del Carmen. Asking the place name as a question will generally be fine. But, for a full sentence use '¿vas a Playa del Carmen?' – are you going to Playa del Carmen.
The price of the journey is 45 pesos. You can check the cost with the driver by asking '¿cuánto cuesta?' – how much is the cost.
Just make sure you know your Spanish numbers for when they respond. Don't try and pay with large notes as they likely won't have the change.
Once in Playa del Carmen, the colectivos will drop you off under Highway 307 – the final stop. From here, you can walk or catch a taxi to your hotel – remember to agree on the fare with the taxi driver before getting in.
3) Taxi from Cancun to Playa del Carmen
Taxis are a convenient but not cheap transport option to travel between Cancun & Playa del Carmen. But, is perhaps the best option if you need to travel very early in the morning or late at night.
Taxis can be flagged down from the road or ask your hotel to ring one. However, they'll likely be earning commission and the price will be higher. But, if you're not confident communicating in Spanish, asking the hotel is a good option.
How much is a taxi from Cancun to Playa del Carmen?
A taxi from Downtown Cancun will likely cost about 45 USD/850 pesos and from the hotel zone at least 50 USD/950 pesos.
Though, this is the price you will have to negotiate to. Taxi drivers will try to charge you a lot more, especially if you look fresh off the plane or speak no/little Spanish.
Know the price you're willing to pay and don't be afraid to walk away if you're being overcharged. Importantly, you have to agree on the fare before you get in the taxi. Your negotiation power is pretty much gone as soon as you've been driven anywhere.
4) Car Rental
Cancun is full of rental car companies. Both in the central district and throughout the hotel zone. Hiring a car can be a great way to see more of the Yucatan Peninsula away from bus routes, crowds and at all times of the day.
I wouldn't hire a car just to drive between Cancun and Playa del Carmen. But, if you already have a hire car or are already planning on hiring one, then it makes sense.
Unfortunately, the price that is often advertised for rental cars in Mexico is rarely, if ever, the final price you'll pay. There are often hidden fees, taxes and the company's own insurance add-on.
Full insurance is required to drive any car in Mexico – coverage from existing US policies and credit cards isn't sufficient. And, that's before you get into common issues. Such as being charged for existing damage unless you've performed a thorough check at pick-up and being stopped by police unnecessarily (in the pursuit of 'fines').
This isn't to put you off hiring a car in Cancun, Playa del Carmen or Mexico. But, you should be aware of what the experience could be like to make the best decision for you.
Use comparison sites to find the best price (checking for hidden charges), seek recommendations & reviews and book direct for the best price.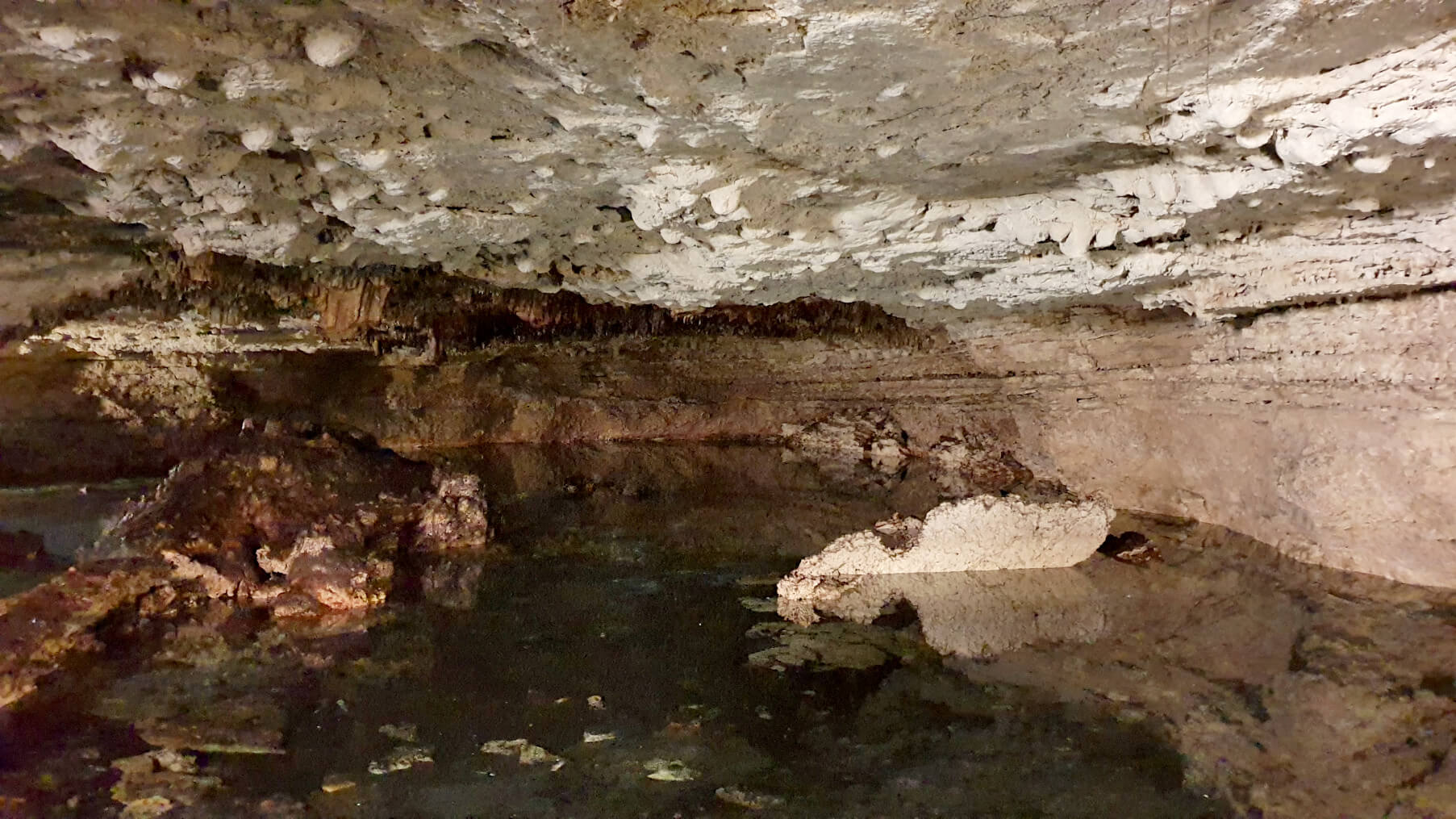 Is there Uber in Playa del Carmen or Cancun?
In short, no.
But, that's not the full answer.
Firstly, there isn't Uber in Playa del Carmen. That's the simple part.
Uber was introduced to Cancun several years ago, but the local taxi drivers and firms didn't like it and caused lots of problems. Since then, Uber has been halted and reinstated a few times. But, at the moment, Uber is not available in Cancun.
When I first arrived in Cancun (fresh off the plane from London), I looked on the app and tried to order a ride. While the app showed a few cars, when it came to finding a driver, none of them ever accepted the ride. Take a taxi if you're going locally. Alternatives to Uber such as Didi and Cabify exist in Mexico but I'm not sure how widely used these are around Cancun.
---
Do you have any questions or want any more information? If so, drop a comment below and I'll get back to you!
Information and prices are correct as of February 2023 but are subject to change in future.
---
More Mexico Travel Guides!
QUINTANA ROO: Getting from Cancun to Tulum and Tulum to Cancun (Transport Guide)
QUINTANA ROO: Playa del Carmen to Tulum: Transport Options & Travel Guide
OAXACA: San José del Pacifico, Oaxaca (Complete Travel Guide)
QUINTANA ROO: Punta Mosquito, Holbox: Ultimate Visitor's Guide
QUINTANA ROO: Travelling from Cancun to Holbox: All Transport Options
CHIAPAS: Incredible Waterfalls at Cascadas El Chiflón, Chiapas (Travel Guide)
QUINTANA ROO: Is Tulum in Cancun? (+ More Questions Answered)
And much more, check out all Mexico Travel Guides here!
---
PIN IT FOR LATER!