Shanghai is a bucket list destination for many. And, that's not surprising given the spectacular skyline, incredible food and important history. Deciding on what to do as part of a Shanghai 5-day itinerary is hard enough given the staggering size of the city and the number of attractions. But, getting information on Shanghai can also be difficult due to a lack of up-to-date information in English. As such, this itinerary and guide is full of practical advice and recommendations for spending 5 days in Shanghai… All based on my experience in this incredible city!
Some of the links below are affiliate links, meaning, at no additional cost to you, I may earn a small commission if you click through and make a qualifying purchase.
What You Need to Know Before Visiting Shanghai
Summers in Shanghai are scorching hot. In July and August, temperatures are often in the high 30s. And, when combined with smoggy or humid days can be really insufferable. If you have a trip planned in the summer, you'll want to minimise walking and time outdoors. Consider afternoon naps!
You'll need to find a maps app that isn't Google. I used Maps.me, which worked perfectly and had all the functionality of Google Maps. This includes being able to star/favourite places and offline maps.
Shanghai still operates a predominantly cash-based society. Withdraw cash from banks or ATMs in the city as you'll need cash for restaurants and tourist attractions. The currency is the Renminbi, which uses units of Yuan (think of it like Renminbi = Sterling and Yuan = Pounds).
Expect to feel cut off from the outside world! Pretty much all western news sites are banned in China as well as all western social media networks. The ban on Google also means Android users can't use Google Pay, Google Drive etc. I used

NordVPN

to keep an eye on the news and do research about where I wanted to go in Shanghai, it was a godsend!
Did you know you can spend up to 6 days in China, without needing to apply for a visa in advance, if you're visiting during a layover? Find out more in this China Transit Visa Complete Guide.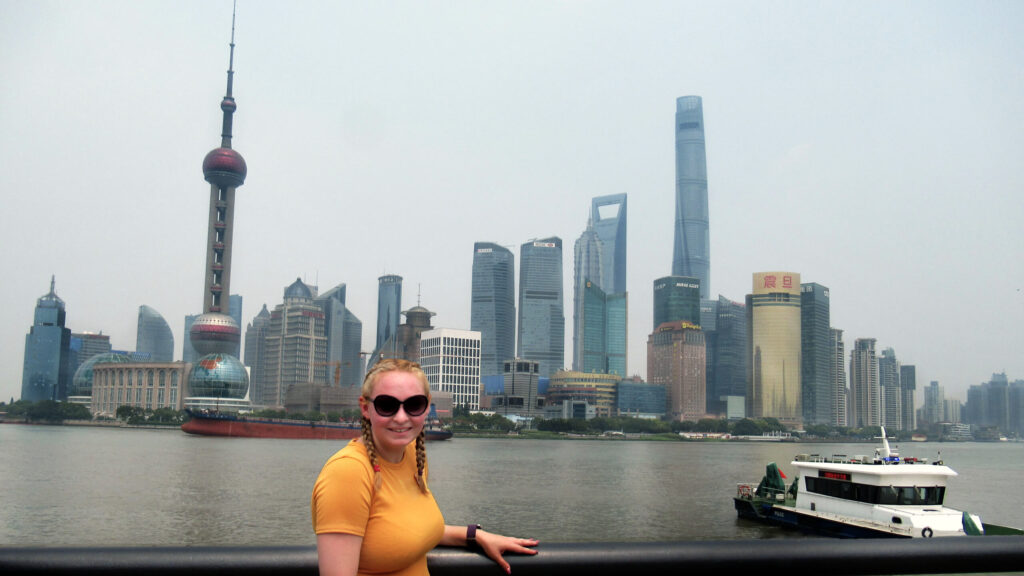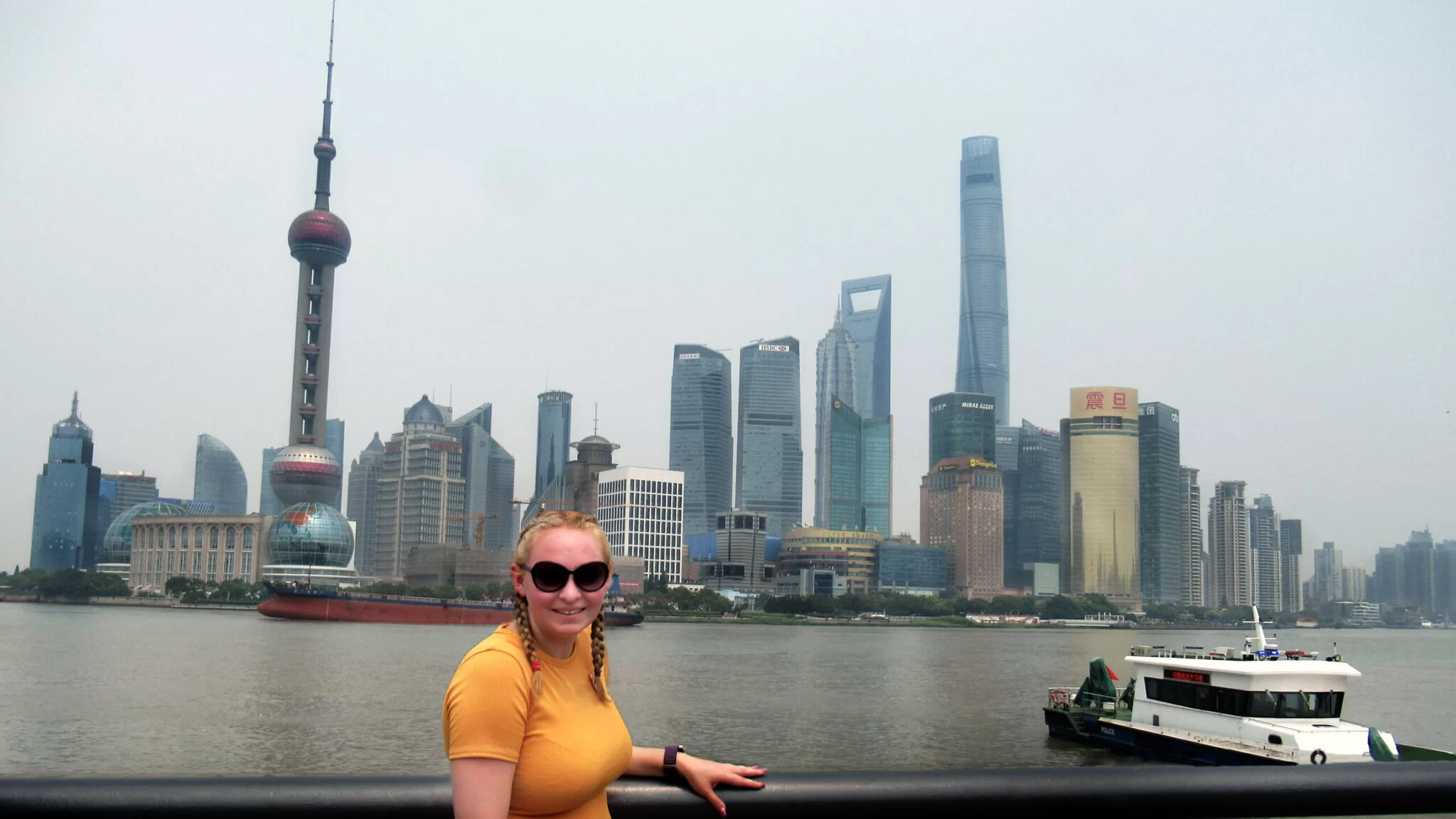 Common Shanghai Myths: Debunked
Myth: You'll have to use squat toilets in Shanghai
Reality: Not true, I found normal, seated toilets in every public toilet block. Hotel bathrooms always had seated toilets. And, while some public toilets did have a mix of both, you can simply choose what you are comfortable with. Importantly, and in my experience, accessible toilets offer the best chance of finding a seated toilet. However, public toilets never provided toilet roll – so make sure to bring your own (or tissues).
Myth: The language barrier will be huge and will affect your experience in Shanghai
Reality: Shanghai is the Chinese city with the most foreign expats. As a result, if something is going to be translated into a second language, then that will be English. The airports, Metro, museums and tourist attractions are very foreign-tourist friendly. For local restaurants, the availability of an English menu was hit and miss and most of the time the staff didn't speak English. You can either learn the names of foods, use translation apps, or just eat somewhere else.
Myth: All the food is (very) spicy
Reality: Incorrect. I think this misconception often comes from people who try to find western food in China, as often this is spicier than what you'd find at home. But, this is because the restaurants are targeting Chinese people who want to eat western food rather than westerners themselves, and as such have catered to local palates. Having said that, not all Chinese food is spicy. And, compared to western eateries, a greater proportion of food is freshly prepared to order so you can ask for less/no spice if you would prefer.
Myth: China is dirty
This is also really far from the truth. Having visited China back in 2010, and then twice in two weeks in 2019, I have only ever found it to be a clean country, overall. The streets and Metro of Shanghai were free from litter and all the tourist spots were clearly regularly cleaned. Historically, spitting was common in China – in public, private, indoor and outdoor places. But, in recent years the Chinese government have been running marketing campaigns to reduce spitting. With this, they hope to increase the appeal of China to western tourists and also make Chinese tourists more sanitary visitors to foreign countries.
Myth: Everywhere is overcrowded
Shanghai is the largest city in the world. Estimates of the city's population range between 24 to 27 million – rising up to 34 million people when you consider the wider metropolitan area. Shanghai is also a popular domestic tourist destination, attracting citizens from all across the most populated country on Earth. So, if you're expecting to have The Bund to yourself even by going at 6am, then I'm going to have to disappoint you.
However… Whilst Shanghai is busy, it is not overcrowded. Unless you are visiting on national holidays then you can still enjoy everything on this Shanghai 5-day itinerary without feeling claustrophobic.
---
Find the best prices and the best dates with flight comparison sites like Skyscanner!
Make sure you use tools such as 'Add nearby airports' and set your departure airport as wide as possible (you can just put the United States or UK, for example) to see the cheapest cities to fly from! Check prices for your trip here…
data-skyscanner-widget="SearchWidget" data-locale="en-US" data-market="US" data-currency="USD" data-media-partner-id="4037252″ data-associate-id="Shanghai-5″ data-colour="#E7F3FF" data-origin-name="United States" data-destination-name="shanghai" data-responsive="true" >