The China Transit Visa: Everything You Need to Know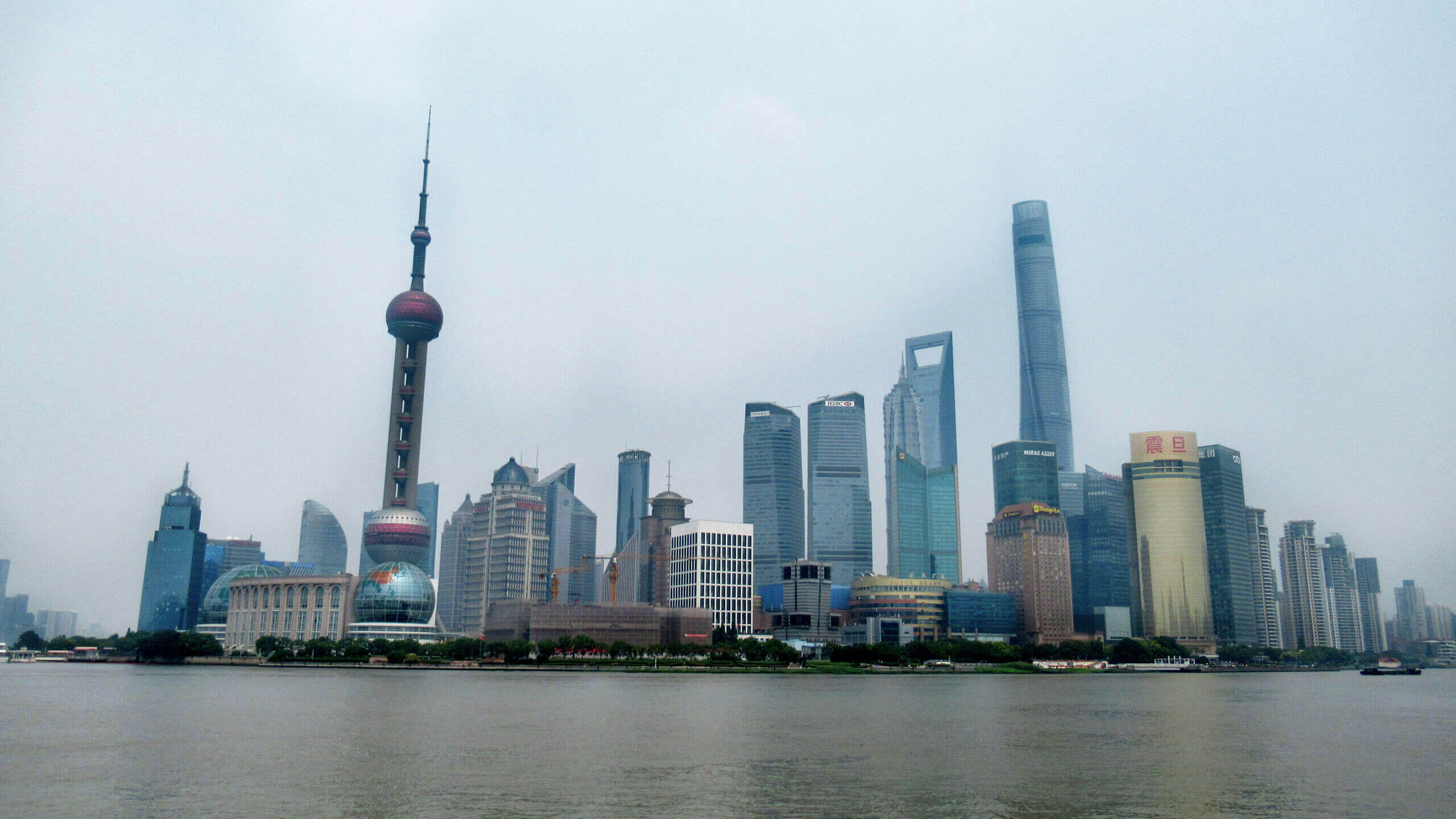 Understanding how to and whether you can get a China Transit Visa can be shrouded in mystery, confusion, and conflicting information. You may be wondering how to make sure you meet all the requirements and be puzzled by the lack of official information. So rest assured, everything you need to know about getting a China Transit Visa is covered in this post.
DISCLAIMER: This post details how to obtain a China Transit Visa. However, China Transit Visas are currently suspended due to the ongoing pandemic. If you need to enter China, please contact your local embassy. All information was correct up to March 2020. This post will be updated to include any new requirements for transit visas or entry once travel to China is possible
What is the China Transit Visa?
The China Transit Visa, also known as visa-free transit or transit waiver, allows non-Chinese nationals to transit through certain cities and provinces for up to 144 hours. To get one, you must arrive from and depart to two different countries from China. For example, London to Shanghai to Sydney would qualify, but London to Beijing to Shanghai would not.
The visa was introduced to boost tourism in China as travelling to Asia increases in popularity, and more people opt for longer layovers. The key difference between ordinary tourist visas and the China Transit Visa is that you do not need to apply in advance. However, the length of stay and travel around China are both more limited with the China Transit Visa.
The 24-hour, 72-hour and 144-hour transit visas
There are 3 types of Transit Visas available, and each has different requirements.
The 24-hour China Transit Visa is available to people from most countries and is offered by most international airports in China. However, there are some city-specific restrictions for people from certain countries. Therefore, you should check with your local Chinese Embassy or government about your eligibility for a Transit Visa. For instance, passport holders from many middle eastern countries transiting in Xiamen are not eligible for a China Transit Visa.
Got a daytime layover in Shanghai? Make the most of your time and explore the city with this one-day itinerary for seeing Shanghai.
In addition, the 72-hour and 144-hour China Transit Visas allow citizens of 53 countries entry into certain Chinese cities. In the cities of Harbin, Guilan and Changsha you can transit for up to 72 hours. And a transit of up to 144-hours is permitted in Beijing, Chengdu, Chongqing, Dalian, Hangzhou, Guangdong province, Kunming, Nanjing, Ningbo, Qingdao, Qinhuangdao, Shanghai, Shenyang, Shijiazhuang, Tianjin, Wuhan, Xi'an, and Xiamen.
Booked a longer layover in Shanghai? Well, then this Shanghai 3-Day Itinerary is for you – full of the best Shanghai has to offer!
Am I eligible for a China Transit Visa?
There are three key factors that determine whether you can get a China Transit Visa. Firstly, you have to arrive into certain cities. Secondly, the purpose of your visit must be transiting/passing through China between two other countries. And thirdly, you must be a certain nationality/passport holder (for 72-/144-hour visas only).
Port of arrival
As listed above, whilst most airports offer the 24-hour transit visa, only certain cities offer the 72- or 144-hour transit visa. Importantly, exceptions for the 24-hour visa include Fuzhou, Huangshan, Mudanjiang, Yanji, and Urumqi. As such, for the longer transit visas, you must be arriving into one of these cities listed above.
The following cities allow travel around the whole province:
Changsha
Dalian
Guangdong
Qingdao
Shenyang
If you are transiting in Beijing or Tianjin you can move freely between the two and into Hebei province.
Similarly, movement is allowed between Shanghai and the Jiangsu & Zhejiang provinces, including Hangzhou, Nanjing and Ningbo.
Because of these movement zones, it allows you to enter into one city within a zone and leave from another. However, you must still leave within 144 hours. But it is possible to fly into Shanghai and out of Hangzhou, or into Beijing and out of Tianjin (both pairs in the same zone). However, you cannot fly into Beijing and out of Xi'an, for example.
If arriving into Xi'an you can travel to Xianyang. If you are arriving into Chengdu you can travel to the following cities during your transit period: Deyang, Leshan, Luzhou, Meishan, Neijiang, Suining, Ya'an, Yibin, Zigong, and Ziyang.
Travel is limited to within the city when transiting in:
Chongqing
Kunming
Wuhan
Xiamen
Travel itinerary
Firstly, and very importantly, you must be transiting in China. You must arrive from a different country than you intend to depart to. However, Hong Kong, Taiwan and Macau are not considered to be parts of China when considering transit visas. Therefore, these can be used as starting or ending destinations for your trip.
Secondly, you cannot have two stops in China, apart from the exceptions for zones listed above. For example, London to Beijing to Shanghai to Bali would not qualify for a transit visa in either city. Also, travelling from San Francisco to Beijing to Los Angeles would not qualify either.
Technically, travelling from Toronto to Beijing to Detroit would be an eligible journey. But, you must remember that to be granted a China Transit Visa, the purpose of your visit must be passing through China. Therefore, this journey may make immigration officials suspicious, and lead to entry being denied.
Thirdly, your connecting flight must be scheduled to depart within 72 or 144 hours. However, this time starts counting at midnight following your arrival. As a result, if you arrive at 6 am, you get an extra 18 hours included in your transit visa.
Finally, there is no stated minimum layover time on official documents. However, when we were queuing in Shanghai Pu Dong Airport, the immigration officer was shouting that your layover had to be 8+ hours to get a transit visa. So, I would not have high hopes of entering China if your layover is less than this, but you can always try your luck.
Nationality
The 24-hour China Transit Visa is available to most nationalities. But only passport holders from 53 countries can get the 72- or 144-hour transit visa.
All Schengen countries except for Liechtenstein and Switzerland are eligible. Plus the following European countries: Albania, Belarus, Bosnia-Herzegovina, Bulgaria, Croatia, Cyprus, Ireland, Monaco, Montenegro, North Macedonia, Romania, Russia, Serbia, and the UK.
Six countries from the Americas make the list: Argentina, Brazil, Canada, Chile, Mexico, and the USA. As do two pacific and six Asian countries: Australia, Brunei, Japan, New Zealand, Qatar, Republic of Korea, Singapore, UAE.
Additionally, your passport must be valid for at least 3 months when entering China.
As a way of mid-article disclaimer, entry to China is not guaranteed. Entry can be denied based on recent travel history, planned events in China and politics.
The British Embassy in Beijing has seen a rise in reports of denied transit visas based on travel history. If you are in any doubt, please contact your embassy before travelling.
However, it is key to remember, that the above reports are denials of transit visas, not transit. As such, the majority of people made their connections, they just didn't get to leave the airport.
Still deciding whether to book a layover in Shanghai? Check out my post on 7 reasons why you definitely should!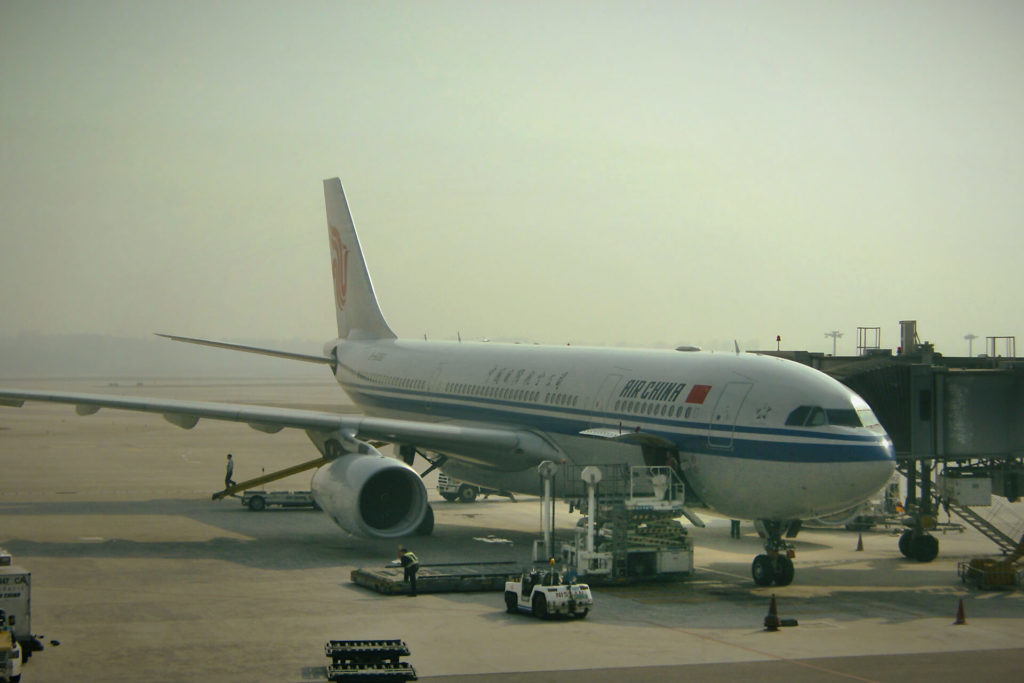 How to get a China Transit Visa?
You don't need to do anything before you arrive in China. The China Transit Visa does not require an application in advance.
When you are nearing landing in China, cabin crew will distribute small yellow arrivals cards. However, these are for people arriving on non-transit visas. You do not need to fill this form in to apply for China Transit Visa on arrival.
Here are the simple steps to getting a China Transit Visa:
When you land and reach the terminal building, all passengers aged 14+ will need to provide a fingerprint scan. This also gives you a print out receipt that you need to keep hold off
Follow signs for 'Visa on arrival' or 'Temporary Entry Permit'
Next, fill out the blue, A5-size, arrivals card for temporary entry. If you are staying less than one day then you don't need to put an address.
Then join the queue for the desks
Present the immigration officer with your completed blue arrival form, passport, fingerprint receipt, boarding passes and hotel confirmation, as appropriate
Collect shiny stamp in your passport and take back your documents. Additionally, you'll also be given the bottom half of your arrivals card, you MUST keep this, it's very important. More on that later…
Finally, reclaim baggage and/or leave the airport after security
What documents will I need?
To get the China Transit Visa you need a few documents. Firstly, your passport, and your fully filled out arrivals form and fingerprint scan receipt. To note, if you have recently been in China and already completed the fingerprint scan you won't need to do it again.
Additionally, you need to show proof of your hotel or accommodation booking. I just used a screenshot of the booking receipt email from hotels.com.
Also, you will need to show proof of departure within 24, 72 or 144 hours. A boarding pass if you have it, or a screenshot of your travel itinerary should be fine.
Importantly, don't expect a WiFi connection. Screenshot all your documents to access offline or take print outs.
Also, I found that the immigration officials all spoke good English. So I don't think you need to worry about this.
What if I have separate bookings for my first and second legs?
Then that's fine! Passengers travelling on any airlines are able to get the China Transit Visa.
You just need to show that you have a seat out of China in the next 24, 72 or 144 hours.
Is there a limit on many times I can enter China with the China Transit Visa?
There is not a limit. However, to get a China Transit Visa, the purpose of your visit must be transiting. If it's thought that you are travelling just to visit China, then your entry may be denied.
I got a 24-hour visa on the 5 June, and then a 144-hour visa on the 14 June. This was for both ways on my return trip from London to Bali, so fell under transit both times.
How much does a China Transit Visa cost?
Nothing!
This is one of the key plus points compared with the ordinary tourist visas, which can cost over £100.
Do I need to register at a police station?
It depends. If you are staying at a hotel, then you are registered when you check-in. However, if you are staying in an AirBnB or with friends/family, then you will need to register at a police station.
You need to provide a telephone number and address on the arrivals card. And the police may come and visit if you have not registered within a day or so.
And what about leaving China?
After checking-in your luggage and heading through security, there will be customs desks for Chinese and non-Chinese nationals. Join the foreigners' queue.
You'll need your passport, boarding pass, and the bottom half of the blue arrivals card. You will then be given back your boarding pass and passport – now with ink-still-wet exit stamp!
How much will I see in 24/72/144 hours?
A lot! Chinese cities typically have great metro systems making it easy to get around. Also, since the Olympics in 2008, transport systems are much more English language friendly. Just press the British flag on the touch screens, and select where you want to go!
Making the most of your 144 hours? This Shanghai 5-day itinerary is essential reading for you to make sure you see the best of Shanghai!
---
If you ever get the opportunity, then you should definitely take advantage of the China transit visa to explore the cities and provinces. The process is easy and there's no limit to how many times you can get one. So, if you travel to or from Asia/Ocenia regularly then layovers with the China transit visa are no-brainers!
Creative Travel Guide have compiled a list of the best places to visit in China specifically for first-time visitors. These places are great for exploring during a layover, so check it out!
Any questions? If there's anything I've missed, or if you're not sure about anything, leave a comment below and I'll do my best to help you…
---
PIN IT FOR LATER!
---